Thank you for giving us a grant from your organization. It is greatly appreciated and will be used wisely. When I went in for my annual physical my doctor told me something was not right and that I was anemic. She requested further tests and found I had myeloma. I was really surprised to hear I had such a illness as I was not sick. A little tired some days and had lost weight. Stem cell is planned for next month. Thank you also for your prayers. They are very much appreciated and needed.
Thank you so much for the grant. There is always little things that pop up that seem to be paid out of picket so this will be used for some of that and gas also. We live 60 miles from the doctor  so it counts up. Thank you and God Bless every one of you.
Thank you for the kindness that the financial support has brought to our family. My husband has past many hardships in his journey but having people like you makes it a little easier. 
With gratitude..May every special thing you do bring blessings in return to you. Much appreciated. Thank you. 
Words cannot express our gratitude to Mission Myeloma. We are looking forward to "paying it forward" in one way or another. God Bless. 
Thank you to all involved. It was amazing news. It made Christmas that much better. I can't wait to help others in need as soon as I am able to. 
Thank you very much for your bag of goodies he received. We opened it with tears–but happy tears.  We hung your cross in our kitchen to see each day. Your generous gift cards are very much appreciated as are all the other items. You warmed our hearts. Thank you so much!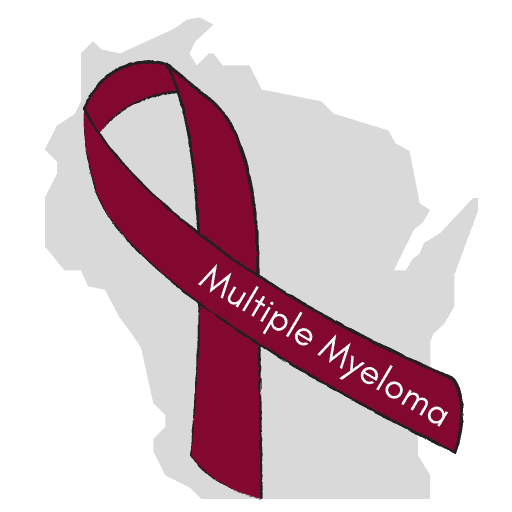 Thank you Mission Myeloma for your generous gift. It helped me meet expenses this month because I had to be off work for 6 weeks. Cancer has caused us to reevaluate our life. Thanks again!
Thank you very much for the grant. I really appreciate it and it will help me out as I prepare for my hospital stays for my transplant. I don't qualify for disability as was told to expect to be off work for up to 6 months.  Also thank you for the nice bag I received at ThedaCare Cancer Center and all the goodies. With much thankfulness.
Thank you for the generous gift. I appreciate your thoughtfulness and kindness. 
Thank you for your financial gift. It was very helpful during this difficult time. 
Thank you very much for the gift. It couldn't have come at a better time. I absolutely can use it. I appreciate it more than you know
Thank you for the check and the bag of goodies. It is much appreciated. It is very humbling to have so many generous people that help and support one on their journey. 
Thank you so much for the bag filled with thoughtful gifts. It lifts my spirits to know there is support for my condition of myeloma.  Your mission statement of "funding research for a cure" brings hope to many.