Join the MISSION to help multiple myeloma patients!
Your donation stays local and makes a big impact! You can help Wisconsinites who have this form of blood cancer get over some of the first hurdles in treatment. You can help raise awareness as we expand our network of medical facilities, provide financial grants and comfort care packages where they are needed. With your donation, we can reach more people!
Countdown is on! Register TODAY to join us Oct. 2, 2021 for Miles for Myeloma!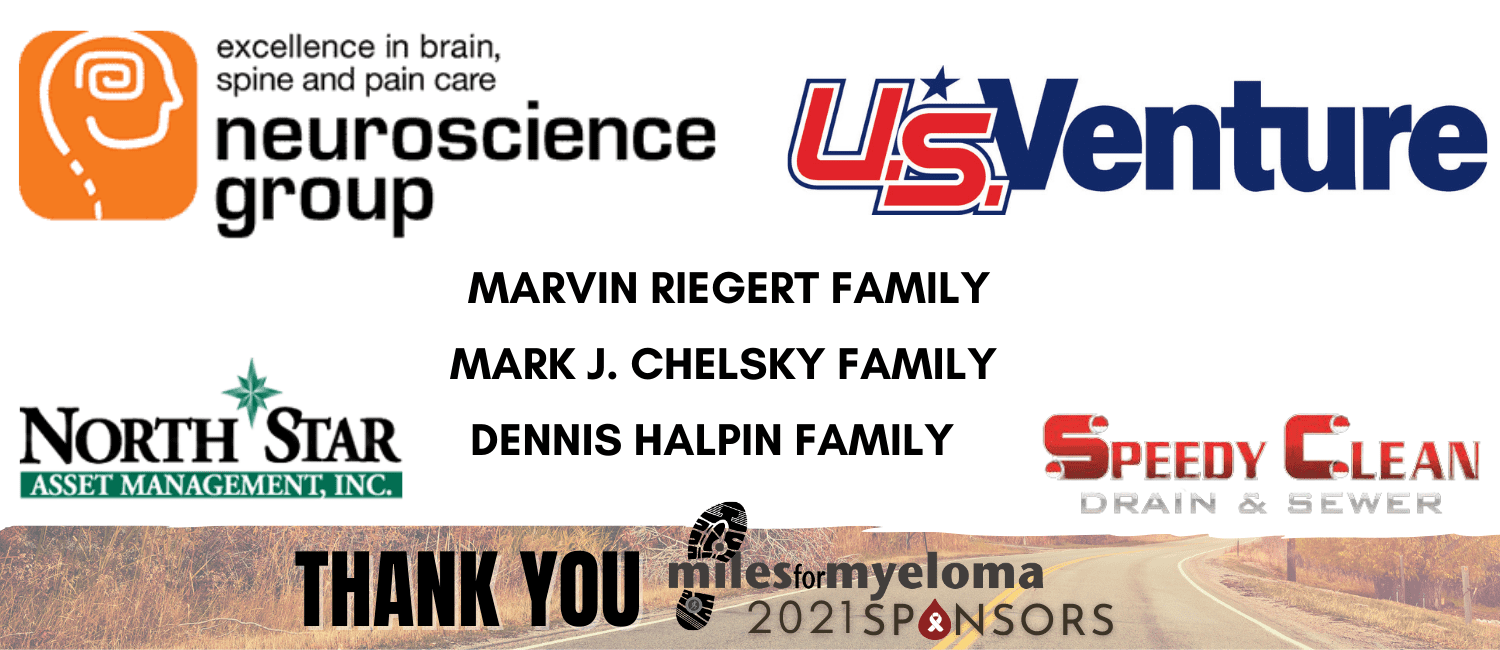 "Thank you so much for the bag filled with thoughtful gifts. It lifts my spirits to know there is support for my condition of myeloma.  Your mission statement of "funding research for a cure" brings hope to many. " 
Our Mission:
Mission Myeloma is dedicated to helping multiple myeloma patients and their families right here in Wisconsin. The goal is to provide support and resources for Wisconsinites diagnosed with multiple myeloma while also funding research for a cure. Learn more about multiple myeloma symptoms, find out how we provide financial assistance for cancer patients and visit our FAQ page for additional multiple myeloma resources. 
Mission Myeloma holds an annual Miles for Myeloma Run/Walk on the first Saturday of October in the Fox Valley. With the support of this signature fundraiser, we're able to provide financial assistance for cancer patients in Wisconsin with multiple myeloma and care packages. This event encourages virtual participation because patients in Wisconsin are loved and supported from coast to coast, and beyond!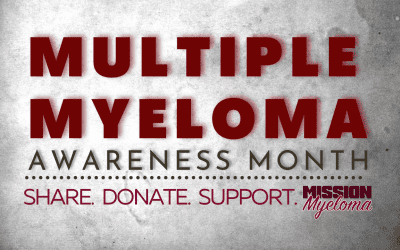 Fox Valley Wisconsin - At our house, my husband's family are the competitive ones. Anyone else marry into a family that can take any friendly competition to a level that's completely unheard of? Card games, cooking competitions, ANYTHING can be turned into a rival...
read more
October

2021

Mon
Tue
Wed
Thu
Fri
Sat
Sun